Who are we?
VJ. Sourcing, specializes in textile and leather production in India. The company is installed in the Tamil Nadu region since 2010. Coton has been cultivated in that region for over 5000 years, where the hot and humid climate is perfect for it. This history allows us to work with an exceptional local know-how and connect it to the progress of technology.
We've chosen to put our experience to the service of international companies and brands that want to benefit from the externalization of a production in India, but that don't always master the Indian market.
From product creation to logistics, but also production follow-up and quality control, VJ. Sourcing will help you benefit from its expertise on all parts of your project. Since 2010, we've worked with different types of companies, like fashion brands that want to develop collection products, but also with all types of businesses for the elaboration and creation of punctual projects (business gifts, communication medium and events) by offering our network and expertise for a turnkey project.
To this day, we count over 200 partners in the south of India, which allows us to offer you the perfect partner and solution according to your requirements. These production sites are regularly audited by our teams to guarantee the respect of all quality and ethical norms.
Since 2016, VJ. Sourcing has opened a representative office in France in order to offer a complete service as well as more proximity and responsiveness for our clients. We now offer you the possibility of overseeing the integrality of the logistics and customs. This allows our clients to be delivered anywhere they want in France.
Our team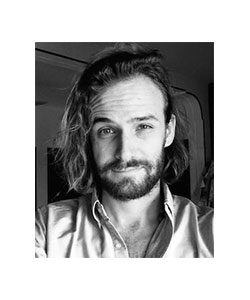 Vincent
Managing Director India
Passionate about fashion and trends since he was young, Vincent is the original founder of VJ. Sourcing. After graduating from the university of fashion and a first experience amongst an international fashion brand, Vincent moves to India to open the purchasing office of the Zanier group. Passionate about this country, he decides to settle here indefinitely and open his knowledge and network to his clients. Since 2010 Vincent runs all the Indian teams and will know how to advise you to find the ideal solution for all of your textile, fashion and leather projects.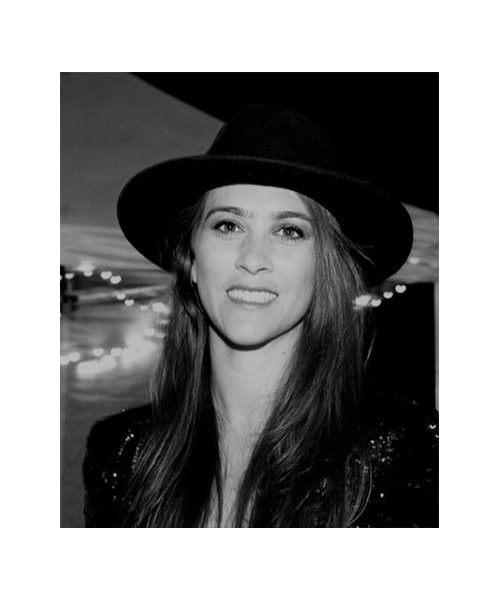 Anne-Sophie
Business Partner – Dubai Affiliate
Graduate with a Master in Marketing and Communication, Anne-Sophie started her career in Dubai working for Bvlgari, where she held a position of Area Sales Travel Retail. After four years within the LVMH Group, Anne-Sophie joined Sprecher Berrier, a local fragrance distributor, as an Area Sales Manager where she handled a portofolio of 15 fragrances brands in domestic market. After two years working at Estee Lauder Companies where she was in charge of Clinique for the Travel Retail Middle East and Asia Sub continent, Anne-Sophie joins the VJ. Sourcing teams in September 2017 to oversee and manage the Middle East affiliate based in Dubai. With over 7 years' experience in the luxury, cosmetic and travel retail industry, Anne-Sophie will help you to coordinate your textile and leather project to find the ideal solution.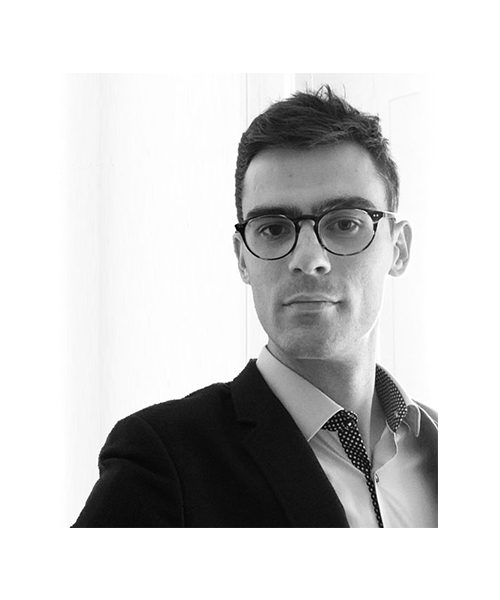 Romain
Managing Director France
Graduate of a Commerce school, Romain started his career in Asia on behalf of several large French groups as Operational marketing manager. After 5 years spent between Shanghai and Hong Kong, Romain joins the VJ. Sourcing teams in 2015 to oversee and manage the French offices based in Lyon. Specialist of International commerce, Romain and his team are at your disposal to define your project and manage all transportation and customs formalities.
Creation, style & graphic design
With our network of designers, stylists and graphic designers coming from the best schools of Europe, we can guide you through the most delicate tasks, like collection creation, brand development and visual identity creation.
Once the themes and orientations have been set, our teams at VJ. Sourcing will develop these ideas, using the different creative divisions to materialize your project, always respecting the requirements previously set up. Imagining and designing models, picking the color ranges, selecting the fabrics and the accessories… VJ. Sourcing takes care of everything in order to create a model that meets your expectations as well as your clients.
Product development
Our teams are trend-sensitive and this allows us to better understand your brand DNA as well as your stylistics intentions to meet your expectations from the first samples the we send you. This will speed up the development process, which constitutes THE key factor of success to respect production delays.
Besides being able to offer a very wide range of fabrics (knit, woven, leather) we also take care of the selection of the accessories that will be best suited to answer your quality requirements (metallic accessories, paper or fabric tags, individual packing…)
Production follow-up
We have chosen to set our offices close to our production units to ensure a precise reporting and be able to give you reliable informations in real time concerning the the smooth progress of your production. Each of our clients is assigned a project manager in charge of project follow-up and day-to-day communication. We take this commitment so that you can work in a trusting environment and in complete transparency with your production sites.
Our goal is to work in a trusting environment, with our local production partners as well as our clients. Keeping a team spirit in our relationships and having your trust is essential to us.
Quality control
Our clients are more than ever looking for clothes that possess the best balance between style, quality and price, and that are made according to the best possible ethical norms. Quality is the most important point for us and we commit to answering only projects that will benefit from our experience and precious quality advice.We will be your eyes on the production site that we have selected for your project, and your project manager will inform you in real time of the advance of your project, always looking out for the respect  of the highest quality standards.  Locally, we systematically follow 4 steps of quality control :
pre-production meeting:
First sample approval. This helps us analyse the product from every production aspect, to anticipate any potential risks.
Initial inspection :
We carry out random inspections during the first production day to see if improvements are needed.
In line inspections :
We proceed to a random control to ensure product compliance as well as the good production speed to respect the delivery calendar.
Final inspection :
Following the NQA international standards, we assure the quality of your goods in respect of your initial requests, quantities ordered and produced as well as the correct packaging of your merchandise before expedition.
Import / Export
The French team at VJ. Sourcing is in charge of delivering your order from the production site to your warehouse. Thanks to our partners that are specialized in air and sea freight, we negotiate the best prices of the market all while securing the transportation conditions.
The totality of the administrative formalities regarding international transport as well as the payment of the custom fees are ensured by our teams, which allows you team to stay concentrated on their activity, while we provide you with a turnkey project.
This controlled subcontracting is the result of long term partnerships, and this allows us to give you products of quality at competitive rates, delivered directly to your door in the best timing possible.
Our Clients